Agenda
9:30 am Registration


10:00 am Welcome address


10:30 am Keynote address


11:00 am Panel 1 Can PR be a holistic communication platform? 

Is Holistic communication and PR an oxymoron? Have PR Agencies missed the bus as new media communicators? Increasingly clients are looking at targeting relevant audiences through the social media. As a result agencies are loosing accounts to social firms. The new media has changed expectations of the clients and the communicators.



12: 00 pm Special Address

Public Policy- Threat or advantage? Social media attracting a new democracy.


12:10 pm An interactive session on Public Policy



12:30 pm Panel 2 PR Put your money where your mouth is.

Do the PR Agencies have what it takes in terms of talent acquisition, skill enhancement, training , transformation of personnel and building internal capabilities


1:30pm Lunch


2:30 pm Panel 3 Does PR have what it takes to embrace the new digital order?

Getting PR in shape- Technology, Analytics & Measurement indices to reshape PR. Investing in tools to do the same. Understanding the various touch points and addressing issues with integrated CRM etc.


3:30pm Special address

New Media & New Markets.
4:00 pm Panel 4 Social media opening regional markets.

Armed with data that confirms sale of smart phones at an all time high in tier 2 cities like Patna etc. Is the social media geared to track the regional markets? What are the implications? What should or shouldn't be the strategy for building brands through PR. How would it be different/similar to tier 1 cities.


5:00 pm Valedictory Address


7:30 pm Awards
Date & Venue
31st May 2013,
The Leela kempinski, Gurgaon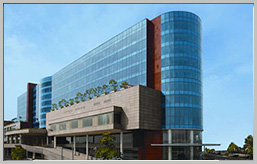 Contact Us
For clarifications regarding Conference Registration, Please Contact:
Priyanka Sood +917838546600
priyanka.sood@exchange4media.com
For any Technical Assistance, including uploading of Entries, Please Contact:
Deep Narayan at +91 95602 29721
deep@exchange4media.com